A vibrant eastside neighborhood rich in history, culture, food and entertainment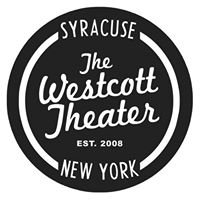 Celtica – Pipes Rock
Hosted by: JRS Entertainment
Celtica -Pipes Rock are Bringing a Show Unlike any Other to Syracuse on November 15th!
The Westcott Theater
524 Westcott Street
Syracuse, New York 03210
Phone: 315.299.8886
Email: hello@creativeconcerts.com
Doors open at 7:00 PM
Show Starts at 8:00 PM
They rock the traditional shanty, including the option of fire juggling, flame throwers on guitar and bass, burning cymbals !! The crowd loves it: Two World Class Bagpipers and a Kickin Rock Band: Celtica – Pipes Rock Unique Blend Guarantees Fiery Rock that Brings Alive the Celtic Spirit wherever they perform. When Celtica is in Town the Pipes Will Rock.
Ticket Price: $20.00 – $25.00
All Ages Show
Get your tickets today at: http://thewestcotttheater.com/event.cfm?id=283924&cart
Watch The Band Here:
Facebook: https://www.facebook.com/Celticarocks/
Celtica Fan Page " their Pipes Rock " https://www.facebook.com/groups/158972864227029/
Celtica Fan Page " their Pipes Rock "Celtic Radio SUPPORT YOUR LOCAL LIVE BANDS!!!!!!!!!!! Northeast Festivals & Shows NEW ENGLAND LIVE MUSIC EVENTS New England Live Music Support Network New England Live Music & Events New England Music Scene!!! Booking/promote/upcoming shows & bandssyracuse.com Syracuse Events Visit Syracuse POST YOUR GIGS NY Makin' Music NY Local Music Scene – New England
Central New York Music Scene New York, New York * MUSIC SCENE * NYC ~ BROOKLYN ~ LONG ISLAND ~ NEW JERSEY