A vibrant eastside neighborhood rich in history, culture, food and entertainment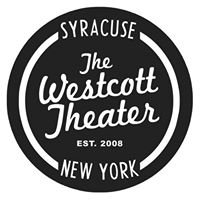 Chill Moody and Donn T (&More)
Hosted by: The Westcott Theater
Tickets: http://bit.ly/ChillMoodyDonnTSYR
Creative Concerts Presents:
&More (Chill Moody & Donn T)
w/ local support from Diana Jacobs & Dave Kuykendall
Doors: 7PM
Show: 8PM
Tickets:
ADV – $12
DOS – $15
Visionary solo artists, Chill Moody (with his straightforward and prolific MC style), and singer Donn T (with her rich vocals and pictured songwriting) are the new Philly-bred band, &More. Here the supreme DIYers are at their best.
&More has gained steady traction since launching during Grammy week at The Roots' Jam Session (Gramercy, NY) in Jan 2018. "My Own Light", the band's debut single dropped the following month.
In Spring of 2018, the duo opened for former First Lady Michelle Obama at The Liacouras Center for College Signing Day and released the official music video for, "My Own Light" featuring Grammy Award-winning spoken word artist J. Ivy. &More also appeared on the Emmy Award-winning PBS tv series, Articulate with Jim Cotter where Donn T was a guest. With momentum building, midsummer 2018 found &More igniting The Chill Moody Stage as part of the Wawa Welcome America celebration, and taking no prisoners at WXPN's (88.5 FM) XPoNential Music Festival.
Their strides won them the respect of powerhouse rockers, Low Cut Connie (lauded by Rolling Stone for one of The Best Albums of 2018). &More was invited to join their tour in Fall 2018. The unlikely lineup played to sold out crowds, on a lineup that also included country and americana singer-songwriter Ruby Boots.
The forthcoming single, "WHOA!" by &More, and the official music video, featuring the legendary Chuck D (Public Enemy, Prophets of Rage) arrives this winter on D-tone Victorious/ nicethingsMUSIC with distribution by Black 17/Orchard.
Ethel Bobcat, the much anticipated debut album by &More arrives early 2019.
According to the pair, "Ethel Bobcat is a fictitious character and symbolic of the neighbor who acts as a mouthpiece, news bearer and caretaker to all from her front stoop".
While the project is heavily steeped in storyteller lyrical style, the duo ride atop the edgey tracks of producer Ben "IAmBNJMIIN" Thomas (Post Malone, Jazmine Sullivan, Brian McKnight, Ty $ ), guitarist/producer Jake Morelli (Bruno Mars , Grace Potter, The Roots, DJ Jazzy Jeff , Esperanza Spalding) and others.
What makes Chill Moody and Donn T a formidable team? She is Renaissance woman to his Atlas Man. In their respective camps, they're each known to be weighty, multifaceted, hands-on artist-bawse types. As a power-packed duo they're that, &MORE.