A vibrant eastside neighborhood rich in history, culture, food and entertainment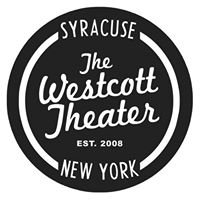 Ghost of Paul Revere + Charlie Parr
Hosted by: Creative Concerts
Creative Concerts Presents:
The Ghost of Paul Revere & Charlie Parr at The Westcott Theater
w/ local support from Slow Train
Sunday, November 11th
Doors 7:00pm | Show 8:00pm
$18 advance | $23 day of show
TICKETS
Online at http://bit.ly/GOPRandCharlieParrSYR or in person at The Sound Garden Syracuse in Armory Square
GHOST OF PAUL REVERE
www.ghostofpaulrevere.com
"We grew up listening to Radiohead and the Beatles and Led Zeppelin and Pink Floyd," says Griffin Sherry, guitarist/singer in The Ghost Of Paul Revere. "Everyone assumed we were a bluegrass band because we were playing these traditional instruments, but we weren't writing traditional music. We were just writing songs with the instruments we had."
The result is a sound that the Portland, Maine-based band describes as "holler folk," not because it involves a lot of hollering, per se, but because it invokes the rich communal tradition of field hollers, with their call-and-response melodies, sing-along hooks, and densely layered harmonies. That sense of musical camaraderie is essential to everything The Ghost of Paul Revere does, and nowhere is it more evident than their sophomore album, "Monarch.'
Word has spread about the rowdy pickers from the north. The Boston Globe raved that they "create the type of music for which festivals are made," while No Depression said they "prove that superior roots music can come from anywhere," and Dispatch Magazine wrote that they possess not only "the chops, but the heart to reach their audience and leave an undeniable impression." Hitting listeners straight in the feelings has been the band's M.O. since its inception in 2011, and they've used their powerful stage show to convert the masses at every stop along their long and winding journey.
CHARLIE PARR
www.charlieparr.com
STREAM: http://spoti.fi/2FnnVml
An easily confused and very shy individual, Charlie Parr has been traveling around singing his songs ever since leaving Austin Minnesota in the 1980's in search of Spider John Koerner, whom he found about 100 miles north at the Viking Bar one Sunday night. The experience changed his life, made him more or less unemployable, and brings us to now: 14 recordings, 250 shows a year or more, 200,000 miles on a well broke in van, and a nasty fear of heights. Resonator fueled folk songs from Duluth Minnesota.