A vibrant eastside neighborhood rich in history, culture, food and entertainment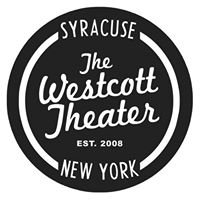 GIANT PANDA GUERILLA DUB SQUAD
Hosted by: The Westcott Theater
All Ages!
Doors at 7pm
Music at 8pm
"It's exciting to work with talented people outside the strict structure of a band," says
bassist/singer James Searl of Giant Panda Guerilla Dub Squad (GPGDS). That statement rang
true during the creation of their diverse new album Love In Time, which comes out April 7 th via
Easy Star Records. Influenced by the need for more social and personal connection during the
pandemic, GPGDS wanted to lean into the "squad" in their name by working and collaborating
with artists outside of their tight knit circle. Their powerful first single "Chants" exemplifies the
approach with the help of legendary vocalist Clinton Fearon (of Gladiators fame) and
Ghanaian atenteben player Dela Botri. The track is available now and can be heard here. The
band also launched a pre-order for the vinyl version of the full album here, which includes
mostly clear, slightly smoky colored vinyl, along with a new long sleeve tee design, and a bundle
that includes a poster, handmade incense and incense holders, and more.
The writing of "Chants" began one month before the band toured with Fearon in 2018. The song
was originally written for bass player James Searl's son, as a reminder to remember the power
of music when facing times of trouble. The roots of the unmistakable sound of the track comes
from the involvement of Dela Botri, who has been a close contact, collaborator, and teacher to
Searl for over twenty years. Two of the earliest foundational songs in the Panda songbook
("Burkina Faso" and "Missing You More") were directly influenced by Searl working with Botri at
the time, and Panda has always wanted to get back to making music with the Ghanaian master.
His instrument, the atenteben, is a Ghanaian bamboo flute, and it adds the distinctive musical
hook heard throughout the song. The presence of these two musical elders certainly shows the
collaborative nature of both the single and the rest of the album. A forthcoming music video also
captures a similar vibe embodying the beautiful reality of travel and musical collaboration, as it
was filmed in Istanbul, Turkey; Accra, Ghana; Seattle, Washington; as well as at many Panda
shows along the way.