A vibrant eastside neighborhood rich in history, culture, food and entertainment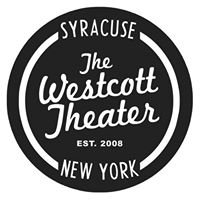 KOAN Sound & Haywyre: In Parallel Tour
Hosted by: The Westcott Theater
KOAN Sound & Haywyre: In Parallel Tour
at The Westcott Theater on Friday, November 22nd, 2019
Doors: 10PM // Show: 10PM
Tickets: http://bit.ly/InParrallelTourSYR
Tickets are available online and at The Sound Garden Syracuse
Koan Sound:
Haywyre:
Inspired by an eclectic range of sounds like Herbie Hancock, Flying Lotus, and KOAN Sound, Haywyre's vision pairs his piano performance effortlessly with his wicked take on contemporary dance music.
In 2014, Martin made monumental leaps with his highly acclaimed "Two Fold, Pt.1" LP, followed subsequently by a modern rendition of "Smooth Criminal" which immediately achieved viral popularity, and succeeded in astounding music critics across the board.
After earning the admiration and respect of some of the biggest acts in the industry, Haywyre has since been inked as tour support for the likes of Gramatik, Zedd, GRiZ and Mat Zo.
Most recently, Martin officially released the first two of six EPs in the series entitled Panorama, which marks yet another exciting chapter in the Haywyre project.