A vibrant eastside neighborhood rich in history, culture, food and entertainment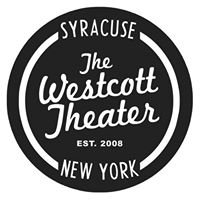 POWER 105'S DJ SELF LIVE IN SYRACUSE ON BLACK FRIDAY
Hosted by: The Westcott Theater
Celebrate Black Friday with New York Power 105's DJ SELF and DEEJAY FLAGG LIVE on Friday, November 25 until 2AM in Syracuse.
We're transforming the Westcott Theater into a LUXURY VIP LOUNGE filled with complimentary passed hors d'oeuvres, bottle service and servers, premium furnished sections, and more!
Get
online at
www.readyentertainment.live
or call 315.748.9784 to pick up in-person and VIP reservations.
Doors open at 10PM. Valid Photo ID is required for age restrictions. Westcott Theatre is a standing room only venue, all tickets are General Admission unless otherwise stated.
Early Bird SOLD OUT
General Admission $67