A vibrant eastside neighborhood rich in history, culture, food and entertainment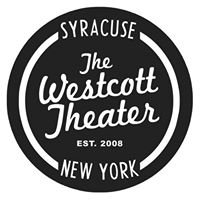 Kung Fu with Lord Electro & Boogie Low
Hosted by: The Westcott Theater
Tickets: http://bit.ly/KungFuSYR
Creative Concerts Presents:
Kung Fu –
Proud to be firmly installed in the new-funk movement, KUNG FU is quickly popularizing their unique sonic contribution, blurring the line between intense electro-fusion, and blistering dance arrangements. Making fusion music "cool" again, the band draws on influences such as early Headhunters and Weather Report, and merges those ideas with a contemporary EDM informed sensibility. Imagine 70's funk-fusion meets a modern dance party!
w/ special guests Lord Electro & Boogie Low
Come join us for a Friday night full of funk and fun!
Doors: 7PM
Show: 8PM