A vibrant eastside neighborhood rich in history, culture, food and entertainment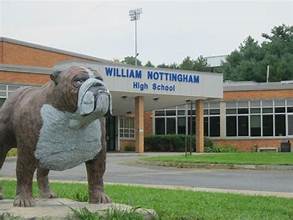 Nottingham Full Orchestra Performance and Sphinx Virtuosi!!
Hosted by: Nottingham High School
The Sphinx Virtuosi is a dynamic and inspiring professional self-conducted chamber orchestra and serves as the flagship performing entity of the Sphinx Organization – the leading social justice non-profit dedicated to transforming lives through the power and diversity in the arts.
Comprised of 18 accomplished Black and Latinx artists, a critical aim of the Sphinx Virtuosi is to evolve and transform the face of classical music through artistic excellence, pioneering programming and impassioned community engagement.
Audience members will also be treated to a pre-concert performance by a combined ensemble of Nottingham High School and Le Moyne College student musicians and community members.
PROGRAM: GENERATIONS
Quenton Blache: Habari Gani*
Javier Farias: Abran Paso*
Andrea Casarrubios: Herencia*
Adolphus Hailstork: from Sonata da Chiesa
Dona Nobis Pacem
Exultate
Xavier Foley: Concertante for Two Double Bass Soloists with String Orchestra*
Coleridge Taylor Perkinson: Sinfonietta No. 2, "Generations"
*new work for Sphinx Virtuosi
Tickets:
$20 – general admission
$15 – senior citizens
$5 – students and the Le Moyne community
Students in the Syracuse City School District and their families are invited to pay what they can at the door on the evening of the concert. All pay-what-you-can proceeds will be donated to the Nottingham High School instrumental music program.
For more information about the Sphinx Virtuosi, visit sphinxmusic.org.
This event is co-sponsored by the Office of Inclusive Excellence, Campus Life and Leadership, Campus Ministry, the College of Arts and Sciences and the Provost's Office and COR 100, with cooperation from the Syracuse City School District, and is made possible in part through the ArtsCONNECT program of Mid Atlantic Arts with support from the National Endowment for the Arts midatlanticarts.org