A vibrant eastside neighborhood rich in history, culture, food and entertainment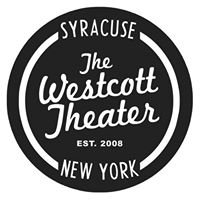 Papadosio w/ Space Bacon
Hosted by: The Westcott Theater
All Ages!
Doors @ 7pm
DEFTLY NAVIGATING THE CONFLUENCE OF PROG ROCK, LIVETRONICA, JAZZ, & JAM, PAPADOSIO'S APPEAL AS A CROSSOVER ACT HAS AMASSED A RABID FAN BASE ACROSS NORTH AMERICA. THANKS TO A STEADY STREAM OF INNOVATIVE ALBUMS, THEY'VE SEEN A DECADE AND A HALF OF CONSISTENT TOURING WITH HUNDREDS OF LIVE RECORDINGS AT THE FINGERTIPS OF EVERY FOLLOWER. THEIR ALLURE'S LED TO CO-PRESENTING MASSIVE EVENTS SUCH AS RESONANCE, SECRET DREAMS, SUMMER SEEQUENCE, AND SUBTERRANEA FESTIVAL, PLUS HEADLINE PLAYS AT THE LEGENDARY RED ROCKS AMPHITHEATRE.
FROM THEIR HUMBLE MIDWEST ORIGINS, PAPADOSIO'S GRASSROOTS OPERATION HAS GROWN TO OVERFLOWING CLUBS AND THEATERS NATIONWIDE, CEMENTING THEIR REPUTATION AS A MUST-SEE ACT. NOW BASED IN ASHEVILLE, NC, THE DYNAMIC FIVE-PIECE FEATURES RHYTHM EXPERT MIKE HEALY ON DRUMS, LOW END LUMINARY ROB MCCONNELL ON BASS, MULTI-INSTRUMENTALIST BROTHERS SAM & BILLY BROUSE ON KEYBOARD/VOCALS, AND SAGE PRODUCER ANTHONY THOGMARTIN ON GUITAR/VOCALS.
SPACE BACON
Brooklyn based future jam quartet that weaves composition and improvisation through an ever-changing landscape. Drawing from an array of inspirations including jam music, electronic production, film scores, and a bit of metal, Space Bacon seeks to challenge conventions and pave the way in the modern era of improvisational music.
"They're constantly searching to bring their jams into uncharted territory, taking the necessary risks to have those mind-altering breakthroughs which propel bands to the next level." – Live For Live Music