A vibrant eastside neighborhood rich in history, culture, food and entertainment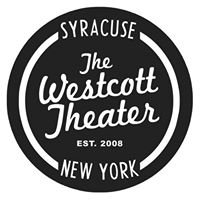 Root Shock
Hosted by: The Westcott Theater
Conscious, soulful, even healing—that's how many fans of Root Shock have described the band's infectious sound and energy. They've developed a voice that transcends genre but can make anyone move their body and uplift their spirit.
Spearheaded by the powerhouse vocals of Jessica Brown, the Root Shock sound is at once commanding and cathartic, but never at the expense of a velvety, carefully placed jazz or neo-soul lick. Phil Grajko's smooth earthy vocals complement his guitar style inspired by Latin, prog, and psychedelic rock textures—often in tandem with mad keyboard genius Brian Lauri. Rounding out the band, bassist Elliot Jarvis and drummer Tyre Outerbridge make for a formidable rhythm section fluent in patterns ranging from reggae to
funk to reggaeton and maybe even metal.
In 2016, Root Shock released a self-titled album, produced by Jason "Jocko" Randall at More Sound Studio, and followed that up with the "Many Paths" EP in 2018 & the Waves single in 2019. These recordings are proof of the band's democratic songwriting process, with thoughtful lyrics from Brown and Grajko that invoke hope in dark times, warn against injustice, and imagine a future where everyone is free to be who they are. Always honest and thought provoking.
Today, Root Shock is bringing their renowned live show to clubs, festivals, and concert halls across the Northeast and beyond, delighting audiences from all walks of life with a positive message and danceable tunes.