A vibrant eastside neighborhood rich in history, culture, food and entertainment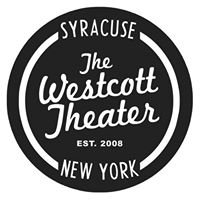 Sammy Rae & The Friends
Hosted by: The Westcott Theater
Doors at 7pm / Music at 8pm
All Ages
For as much as Sammy Rae & The Friends may be a band, this collective of eight musicians, dreamers, and artists considers itself a family first.
Fronted by singer and songwriter Sammy Rae, the group flourishes in any spotlight with a combination of all-for-one and one-for-all camaraderie, palpable chemistry, deft virtuosity, and vocal fireworks. Their sound is a mélange of Sammy's influences, rooted in classic rock, folk, and funk and sprinkled with soul and jazz. Complete with a rhythm section, horn section, keyboards, and two backup singers, Sammy Rae & The Friends have delivered their high-energy, spirited and unrestrained shows to sold-out audiences in the Northeast and beyond, including New York City's Le Poisson Rouge, Boston's The Sinclair, Burlington's Higher Ground and Chicago's Schubas. After packing houses and racking up 15 million-plus streams, the band welcomes everyone into this family on the 2021 EP, Let's Throw A Party [Nettwerk].