A vibrant eastside neighborhood rich in history, culture, food and entertainment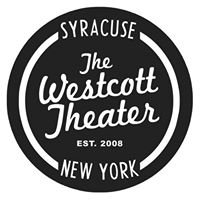 Social Club Misfits
Hosted by: The Westcott Theater
Get tickets : aftr.dk/2TuqGt7.
Creative Concerts & After Dark Presents
Social Club Misfits
w/ special guest Beautiful Mess Ministries
People often talk about the future of hip-hop music like it isn't right now. As if the future were some far off paint splotch occupying our collective imagination. On the contrary, the future is now, and some aren't afraid to take it where it's going. Enter Social Club Misfits, the Miami duo who's built a cult following on the strength of their provocative oeuvre and singular, quick-witted approach.
Comprised of Marty and Fern, Social Club is the after-effect of two distinctive personalities meshing to create an invigorating sound. The self- monikered "Misfits" are disruptors in every sense, challenging norms and bringing other misfits along for the ride. With a host of projects and EPs under their proverbial belt, including the Billboard charting full lengths The Midadventures, Misfits 2 and US, Social Club Misfits has made a sport of pushing boundaries and redefining the possibilities of what faith-based music can accomplish. From headlining sold out tours across the country to spawning imitators the world over, it's clear the duo has struck a chord with listeners from all walks of life. They have bypassed perceived gatekeepers in favor of carving their own lane and fueling their purpose. While some are content with moving wherever the current leads, Social Club Misfits has embraced their calling as leaders of a more intentional school of thought. The misfits are now.
Their latest project, INTO THE NIGHTis available now!
Vineyard NY – Westcott Site
Doors: 7pm // Show: 8pm
Tickets: $15 ADV // $20 DOS