Organizations

Westcott Neighborhood Association
Next Meeting
The next meeting is Monday, October 9th, 2023, 6:30pm at Petit Branch Library Hybrid
WNA actively engages the greater Westcott neighborhood in order to strengthen the quality of life in the community. We seek to enable local residents to collectively enjoy and improve "their" neighborhood. We welcome the public to our regular board meetings to get informed about neighborhood news and also speak about any relevant topics. WNA meetings are held the second Monday of each month at 6:30PM at Petit Branch Library.
WNA Board Members 2023 – 2024
Sam Gruber – Co-President
Galyn Murphy-Stanley – Co-President
Carol Johnson – Vice-President
Andrea Buckvold – Secretary
Kevin Montgomery – Treasurer
Adam Felleman
Kimberley McCoy
Susannah Jackson Park
Charles Tremper
Marilyn Zaleon
WNA Bylaws (PDF)
Sign up for the newsletter and email notices of meetings and events!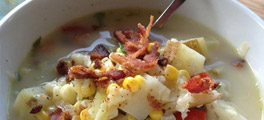 Westcott Cookbook!
Do you have a delicious pie recipe? Grandma's best casserole? Maybe a killer dip or cocktail?
The Westcott Neigborhood Association is publishing a neighborhood cookbook highlighting all of the best recipes from our community! Sharing recipes is a great tradition! In our neighborhood–full of potlucks, restaurants, family and friend gatherings, and community events — we eat well.
Westcott Remembers
We invite you to purchase a brick to be placed in the "Westcott Remembers" area of the Petit Library Garden, to honor those who have contributed significantly to the Westcott community.
Click here for details
Westcott Neighborhood Association
105 Victoria Pl.
Syracuse, New York 13210
email: wna@westcottsyr.com
Co-Presidents
Sam Gruber
Galyn Murphy-Stanley