A vibrant eastside neighborhood rich in history, culture, food and entertainment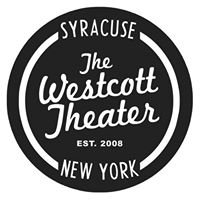 AON & Secret Society Beatdown!
Hosted by: The Westcott Theater
All Ages!
Doors at 7pm
Music at 8pm
AON, Secret Society, and Hi Reaction have summoned six of the best house DJs in the 315 to The Westcott Theater for a "winner takes all" competition that will crown the 2023 House King of Syracuse.
Each competitor will have 45 minutes to drop a championship set that ignites the crowd and wins their favor. On the line is a $250 grand prize, the coveted AON Golden Egg Trophy, and automatic entry into the 2024 AON Beatdown competition.
We're hyped to announce our first two phase 1 competitors, the house legend Mack Bango and the one-and-only TKG aka TheKandiGod!
We have a monster roster of house music talent on deck. Stay tuned all week for phase 2 and phase 3 announcements.