A vibrant eastside neighborhood rich in history, culture, food and entertainment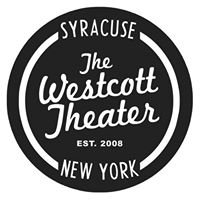 Big Eyed Phish & Hello City CINCO DE MAYO PARTY!
Hosted by: The Westcott Theater
IT'S A CINCO DE MAYO PARTY!!!
Big Eyed Phish is the only regionally touring full 7-piece Dave Matthews Tribute in the country and are based out of Rochester, NY. In the 13 years they have been performing together, they have grown to become a highly sought-after headlining act for festivals, resorts, casinos, and live music venues. The band is lead by Benjamin Sheridan, He is backed up by a great band of truly professional musicians and is the only DMB Tribute that can claim to have a full time lead guitar and keyboard player. This allows them to be the only accurate DMB Tribute in the country able to cover the full spectrum of the DMB catalog throughout the lineup changes seen in the Dave Matthews Band.
Hello City is the Northeast's premier live tribute to Barenaked Ladies. The band is comprised of members of some of Western New York's top original and cover bands. Collectively, the band has decades of experience playing live shows at the region's top venues, festivals, and events – and has sold out nearly every venue they've performed at since first hitting the stage with this group in 2020. With a deep set list that spans the entire BNL catalog (including classic live show mashups and antics), the band is excited to bring Hello City to a stage near you!
The building that is now called The Westcott Theater was originally constructed as a movie theater in 1919. Although it changed ownership throughout the years, it remained as a cinema house until it was bought in 2007 and reimagined into a live music venue, opening its doors in 2008. Nestled in the historic Westcott neighborhood of Syracuse NY, The Westcott Theater has grown into the most prolific and the most diverse live music venue in Central New York. In 2019 The Westcott Theater was renovated to feature a line array front of house sound system, new lighting design capabilities and new stage monitoring functionality. In the winter of 2020 additional cosmetic ballroom upgrades were made to not only enhance the artist and patron experience in the context of a live concert but to also make the venue more adaptable to private events, from everything from large scale parties to corporate receptions.