A vibrant eastside neighborhood rich in history, culture, food and entertainment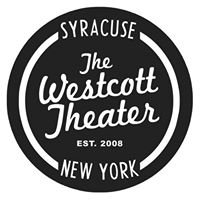 CHRIS WEBBY – ENDANGERED SPECIES TOUR
Hosted by: The Westcott Theater
Lineup:
-Chris Webby
-Rittz
-Ekoh
Christian Webster (born October 13, 1988), better known by his stage name Chris Webby, is an American rapper from Norwalk, Connecticut. Chris Webby has released many mixtapes such as the DJ Drama-hosted Bars On Me (2012) and his EP There Goes the Neighborhood (2011), which peaked at number 101 on the Billboard 200. He has worked with various artists such as Freeway, Mac Miller, Joell Ortiz, Big K.R.I.T., Method Man, Prodigy, Gatzby, Bun B, Tech N9ne, and Kid Ink. In 2013 he and his label Homegrown Music signed a deal with E1 Music. He then released Homegrown, another EP, in November 2012. Webster released his debut studio album Chemically Imbalanced on October 27, 2014. Most recently, Webby has released the compilation album, Next Wednesday, that features some of the many tracks he released throughout 2018 as part of his Webby Wednesday series.
Ekoh is not like anything you have heard before. Branded with the label of HEART HOP by loyal fans who saw something different in his style of hip hop. True emotional lyrics along with hard-hitting delivery, intricate production, and a high energy live show, Ekoh has something that hip hop music hasn't seen in a long time, TRUE PASSION FOR THE ART OF HIP HOP MUSIC. A song writer who can blur the lines between genres to create a truly amazing music experience. Blending hip hop with alt rock and everything in-between, Ekoh has a sound that will appeal to almost any music listener. "My music is about embracing REAL LIFE, the struggle, the good times, the frustration, the anger, the heartache. It's all real because its all true. I have felt and experienced it all." His unique sound and voice has gained a loyal following, and has taken the scene by storm. At only 23 years old, this groundbreaking MC is destined to make his mark in hip hop music. Ekoh has performed with acts such as WU TANG CLAN, KOTTONMOUTH KINGS, EVERLAST, TECH N9NE, DILATED PEOPLES, AHER ROTH, GRIEVES, JEDI MIND TRICKS, ILL BILL, IMMORTAL TECHNIQUE, WATSKY, ANDRE NICKATINA, LOUIS LOGIC, SLAUGHTERHOUSE, SAGE FRANCIS, POTLUCK, GLASSES MALONE, MISTAH FAB, BIG B, SUNSPOT JONZ, MC CHRIS, ABSTRACT RUDE, and many others. He has performed at venues such as House of Blues, Hard Rock Cafe, Knitting Factory, Electric Theatre, Cal-Neva Resort, Beauty Bar, LVCS and more. He has also performed on festivals such as the VANS WARPED TOUR and the EXTREME THING SPORTS AND MUSIC FESTIVAL. One listen and it is impossible to deny his lyrical skills. After paying attention to the lyrics, it's impossible to deny his ability to put feelings and emotions into words and relate with his audience. We have only seen the beginning of what will be the next big thing in the music industry, his name is EKOH.
Jonathan McCollum (born August 16, 1980), better known by his stage name Rittz, is an American rapper. He was previously signed to Tech N9ne's Strange Music label. His debut album The Life and Times of Jonny Valiant was released on April 30, 2013. Jonathan McCollum was born in Waynesburg, Pennsylvania, on August 16, 1980, and moved with his family to the suburbs of Gwinnett County, Georgia, when he was eight years old. His parents were intensely interested in rock and roll, ensuring that he and his siblings were exposed to musical instruments and recording studios from a young age.