A vibrant eastside neighborhood rich in history, culture, food and entertainment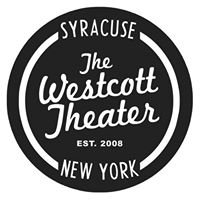 Chris Webby: World Wide Web Tour w/ Jarren Benton & more
Hosted by: The Westcott Theater
Tickets: http://bit.ly/ChrisWebbySYR19
Creative Concerts Presents:
Chris Webby: World Wide Web Tour
with Jarren Benton, Lock Smith, Ekoh & Chez
at The Westcott Theater on Sunday, July 28th, 2019
General Admission and VIP Packages are available now at creativeconcerts.com
"MEET & GREET":
– 1 General Admission Ticket
– Exclusive VIP Meet & Greet with Chris Webby after his show
– Solo or group Photo Opp with Chris
– Selfie on your camera with Chris
– Autograph from Chris
– Quick conversation with Chris
"ALL ACCESS" PASS:
Introducing the CHRIS WEBBY All Access" Pass!!
This Ticket includes:
– 1 General Admission Ticket
-Entry into the Venue as soon as soundcheck starts (usually 2 hours before doors open)
-Access to everywhere in the Venue (some restrictions may apply)
-Watch the Show from just about anywhere in the building including side stage (venue restrictions may apply)
-Entry into the VIP M&G
-Pre-Show Soundcheck. Get a chance to see Chris prepare to take the stage
-Hang out with Chris in his green room for 15 to 20 min, prior to him going on stage.
-Get to meet the whole crew (drummer, dj, merch manager, security, road manager, opening acts, tour host, camera guy & more)
-Pictures, autographs
**ALL VIP PACKAGES DO NOT INCLUDE A GENERAL ADMISSION TICKET TO THE CONCERT. UNLESS STATED! YOU WILL NEED TO PURCHASE A GENERAL ADMISSION TICKET SEPERATELY UNLESS STATED.