A vibrant eastside neighborhood rich in history, culture, food and entertainment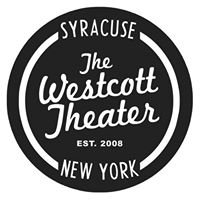 Shot Of Poison tribute with LoveBone
Hosted by: The Westcott Theater
Tickets: http://bit.ly/ShotofPoison
Shot of Poison – WORLD'S ONLY Tribute to the 30th Anniversary of Poison w/ support from LoveBone
Shot of Poison, many Poison fans have said, is the best tribute to Poison they've ever seen. They're a group of talented, veteran musicians who have created a top-shelf, authentic tribute to the 30th anniversary of Poison, fun-loving, Los Angeles-based glam rockers who burst onto MTV in 1987 and created a phenomenon, putting the term "glam" back into the nation's musical lexicon. Since then, Poison have sold over 50 million records worldwide and become legendary for their energetic live shows.
At a Shot of Poison performance, expect costuming accurate to Poison as they are today, a party atmosphere, great lighting, video, stage props, special effects, party favors, and a theatrical, high-fidelity performance of Poison classics (and cover songs they've recorded) with energy to spare.
Visit the band at http://ThePoisonTribute.com
Poison owes its continuing popularity, in part, to lead vocalist Bret Michaels, who became a pop-culture icon for a second time in the 2000s with several of his own reality TV series on VH1, plus NBC's Celebrity Apprentice, a solo recording career, appearances on numerous talk shows, even a spot on American Idol. "Poison" has thus remained a household name for thirty years, with Bret Michaels known to most Americans between the ages of 25 and 60.
Shot of Poison's members have amazing rock & roll credits, know their stuff, and promise to bring a full-on party with every show, full of the fun atmosphere of Poison's rowdy arena-rock events, with the music done right, and the imagery that so many have grown up with and loved.