A vibrant eastside neighborhood rich in history, culture, food and entertainment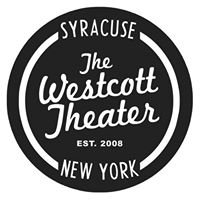 SMELLS LIKE NIRVANA WITH DEAD ORIGINAL
Hosted by: The Westcott Theater
All Ages!
Doors at 7pm
Music at 8pm
Smells Like Nirvana (a Tribute to Nirvana) w/ Dead Original @ The Westcott Theater
Celebrate the legendary sounds of Nirvana & Kurt Cobain w/ 'Smells Like Nirvana' as they will perform songs from Nevermind, In Utero, Bleach, and more (b-sides/rare songs) w/ support from 'Dead Original'
The band features an ex member of the grammy nominated metal band Trivium and hit musical 'Rock of Ages' vocalist Paul Wandtke w/ bassist Mike Petrasek and drummer Christopher Scheutz. 'Dead Original' has toured and supported the legendary rock band Candlebox and has even supported bands such as Seether, Jonathan Davis (Korn), 10 Years and more.
Stream Dead Original's first album 'Bought and Sold' available now on all streaming platforms or via
deadoriginal.com
Dead Original is supporting the show w/ a 30 min set of songs from their first album.