A vibrant eastside neighborhood rich in history, culture, food and entertainment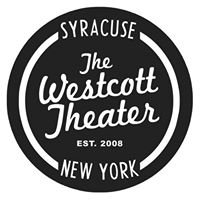 Watksy: Complaint Tour with Grieves and Feed the Biirds
Hosted by: The Westcott Theater
Tickets: http://bit.ly/WATSKYsyr
Creative Concerts Presents:
Watsky: COMPLAINT TOUR
Grieves
feed the biirds
Doors: 7PM
Show: 8PM
Watsky has announced the release of his fifth full-
length album COMPLAINT, due out on January 11 th , 2019. To celebrate the announcement, Watsky shared the video for "Mean Ass Drunk," watch now(link)! "Mean Ass Drunk" is the latest new track and joins the previously released "All Like Whatever" and "Welcome to the Family" – all set to appear on the forthcoming COMPLAINT. Pre-orders are set to launch later this week!
Watsky also announced today that he'll be hitting the road again in 2019 on The COMPLAINT Tour – the first in support of COMPLAINT and his biggest headlining tour to date. Pre-sales begin today with general on-sale this Friday, December 14 th . For full dates, see below and for more information, check out georgewatsky.com/tour/.
COMPLAINT contains all the magic that Watsky fans have come to love – whip-smart lyricism, acrobatic rapping, and a bent for balancing intellect and poignance with whimsy and wit – all while continuing to expand on the sonic sphere he occupies. An incredibly varied set, COMPLAINT follows 2016's x Infinity which debuted at #4 on the Billboard Rap Albums Chart and gained critical acclaim from NPR, SF Chronicle, Stereogum, Billboard, Alternative Press and more. x Infinity came just months after Watsky's debut essay collection How To Ruin Everything (Penguin/Random House) hit shelves and became a New York Times Bestseller.
George Watsky began his career as a young poet and musician in San Francisco when he won the Brave New Voices National Poetry Slam in 2006. The win would propel him to amass several other awards as a slam poet. Watsky has appeared on the NAACP Image Awards, The Kennedy Center, The Ellen Degeneres Show, Epic Rap Battles of History, and more. COMPLAINT is due out on January 11, 2019, full tour dates are available now. For the most up to date information, visit www.georgewatsky.com.
Tickets go on sale Friday (12/14) at 10AM from thewestcotttheater.com