A vibrant eastside neighborhood rich in history, culture, food and entertainment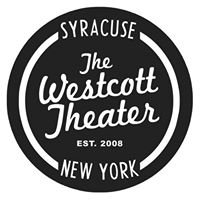 Zach Nugent's DEAD SET wsg Judah
Hosted by: The Westcott Theater
Zach Nugent's DEAD SET
with special guest JUDAH
Thursday, April 20, 2023
Doors 7pm | Show 8pm
All Ages
It usually only takes one show to understand why Zach Nugent is one of the most sought after guitarists in the live music scene. Since touring as de-facto Garcia expert with Melvin Seals & JGB, he continues to build his dedicated following, putting together and leading multifaceted groups for special runs and festival appearances. With DEAD SET, concert goers can expect original-stage-used Grateful Dead instruments and gear, deep cuts and familiar favorites, and a completely different show each night. Never known to shy away on stage adventures, Nugent and Dead Set leave a trail of smoking craters and satisfied customers along each tour.
JUDAH is Magical
Whether it's effortless, jaw-dropping vocals delivered by Anthony Blood, the percussive technique of Quintin Rich, the signature bass runs of Jackson Wade, or the funk filled riffs of John Bushen on keys, at a JUDAH show, people wonder to themselves if John Mayer, John Bonham, Phil Lesh, and Herbie Hancock got together to surprise the world with a miracle. It is why hearing this band is a necessary elixir one cannot put down after witnessing their undeniable raw power and innocent authenticity for the first time.
JUDAH formed in 2019 with a shared interest in a raw and unchecked style of blues, rock, and funk blended to create something entirely unique with strong roots that point toward the past.
Comradery and shared interests enable JUDAH to create signature music with their unique flare that burns bright on stage.
Stream "On The Incline", JUDAH's debut EP wherever you get your music.